ViewCompanion version 12 has now been released.
This is a major update which include many new features, changes and fixes.
Some of the new features include:
New flat styled GUI with additional theme selections, including Microsoft ® Office White, Colorful and Black. You can find screenshots of all the available themes here.
You can now save reports in Excel Workbook format (XLSX).
ViewCompanion will now always write version 1.6 PDF files.
Toggle visibility of PDF annotations.
Display PDF certificate information.
You will find an overview of the most important changes here:
ViewCompanion Version 12 Information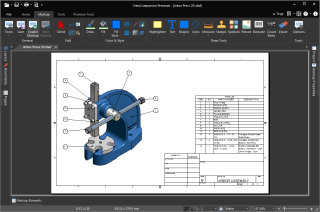 The new black theme available in version 12