With ViewCompanion you may convert your files one by one by using save as, batch convert multiple files or use the command line interface to convert files from your own application or a batch file.
Convert your files to PDF, DWF, PNG or SVG for easy distribution on the Internet.
Prepare your files for long-time archiving by converting them to PDF/A, TIFF or CALS file formats.
PLT, CGM, Gerber and DWF files can be converted to Autodesk DXF format which you can open in any major CAD application, for example Autodesk AutoCAD.
ViewCompanion gives you full control of the conversion of your files and you can set scale, resolution, rotation, color and many other options for either a single file, or for a batch of files.
Other powerful conversion tools include a function to combine, or merge, multiple files of different file formats, into a single multi-page PDF or TIFF file, and a function to split a multi-page document into separate files with one or more pages each.
Premium includes a PDF to CAD feature that can convert a PDF file into an editable Autodesk DXF file.
You will also find tools that will conform your PDF files to PDF/A for archiving.
ViewCompanion is available as three different editions: Standard, Pro and Premium.
Each edition supports a different number of formats, please read more about each edition using the product links below, to find the one that suits your needs best.
You may also take a look at the ViewCompanion family comparison chart for a description of the main differences between the editions.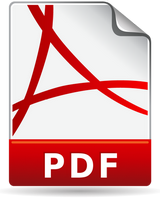 Publish your files on the Internet as PDF, DWF,
PNG, JPEG and SVG.



PDF to CAD conversion with
ViewCompanion Premium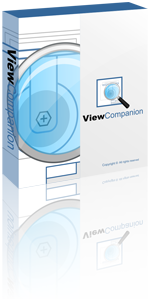 WebP is a new format for the web.
ViewCompanion Premium
Learn more
Purchase information

---

ViewCompanion Pro
Learn more
Purchase information

---

ViewCompanion Standard
Learn more
Purchase information

---

Download a 30-days trial now
A fully functional evaluation copy can be downloaded from our web site. The downloaded product will run in evaluation mode for a period of 30 days. If you want to continue to use the product after this period, you're required purchase a license.

---

Do you need to add conversion to your own application?

scConverter can convert from DWF, PDF, PLT, CGM, CALS, TIFF and Gerber to many different output formats which includes PDF, PDF/A, DXF, TIFF, PNG, JPG, PLT and DWF.
A complete list of input and output formats can be found on the product information page:

Read more about the scConverter Conversion SDK